What's Inside

---

My Caricature Gallery ~
900 classic Caricatures of actors, actresses, sports figures, politicians, superheroes, artists, and, yes, clients, too!
Some of my favorite b&w and color Caricatures of the past 40 years, presented over twenty-one pages ...how many competitors would be willing to exhibit so much of their stuff?

---

My Qualifications ~
A short resume of my training, awards, and a select client list, plus samples of my live work (with photos of the 'models'), demonstrating why I'm your best choice for any Caricature needs!

---

My Biography ~
A brief, hopefully entertaining look at a life devoted to creating Art, from my first sale (at age 6), to my current activities in Las Vegas, with many personal photos and lots of artwork!

---

The Roxy Deli Collection ~
Over 150 celebrity Caricatures that line the walls of the legendary Broadway eatery, located at the heart of Time Square!
Easily, the most famous private collection of my work, and a "must see" when you visit The Big Apple!
---

Famous Faces ~
48 very cool black and white Caricature portraits, created exclusively for websurfers to enjoy! One of my most popular sites on the Internet, a favorite stop for cartoon fans around the world!
---

My Homepage ~
My personal Home Directory offers links to sites devoted to my many interests, from Autograph Collecting, to Movie and Television Tributes and Reviews, to my fabulous cats, Gray, Pi, and Kit!
---

From the Artist's Studio ~
A site created to address many of the questions and concerns facing Caricaturists starting their careers, based on my own experiences!
---

Amazon.com: So You'd Like to...Draw Caricatures! ~
A resource guide I created for Amazon.com with excellent instructional books for budding artists; they really helped me improve my drawing skills, and they will work for you!
---

The Shooting Gallery ~
How other Caricaturists see me! Two pages of sometimes cute, sometimes bizarre interpretations of me over the past two decades!
---

My Art on Internet Sites ~
Links of a variety of sites utilizing my artwork, from website illustrations, to individual drawings...even an occasional page devoted to me!

---

My Myspace Page ~
My 'official' site in the world's largest 'Friends' network, offers my latest artwork, observations about everything from an artist's life to movies, the latest adventures of my cats, and much more! Join me, and my friends from around the world!
---

My Facebook Page ~
My 'official' Facebook site in the fastest-growing 'Friends' network, with artwork, current projects, and photos of my Vegas life (and my cats, of course!), and much more!
---

with Carmen Electra!

Caricaturist Ben Burgraff!
Welcome to my web site! I offer over 40 years of experience drawing caricatures at parties and for clients from coast to coast, and I'd love the opportunity to draw for you, too!
My Party rates are very reasonable! I can work solo, or will do multiple artist jobs (through Buddy Rose's VEGASCARICATURE.COM, offering some of the finest talent in Las Vegas!), and my charge is $100 per hour. I can draw 10-12 Black and White or 6 Color caricatures each hour!

My studio caricatures are 11 X 17, in full Color, and costs $100 for one person (plus $10.00 s&h...outside the U.S., add an additional $10 s&h), and $75 for each additional person in the drawing (larger paper sizes are available; simply inquire). I accept money orders or cashier's checks, only; no personal checks or credit cards, please!



Visiting Las Vegas? Stop by VEGASCARICATURE.COM's Caricature Stand at the historic Fremont Street Experience, for the best in 'live' drawings, at great prices, done by me, and a group of very talented young artists!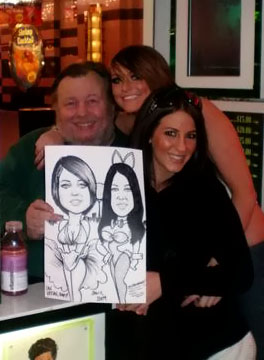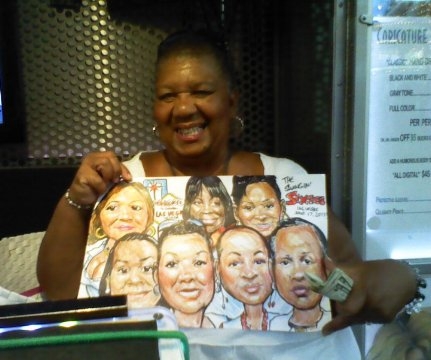 Need me for a job or event outside Las Vegas? I will travel, worldwide; simply contact me, and we can work out the details!

So why wait? Contact me today!

BEN BURGRAFF
2800 S. Eastern Ave
Apt 824
Las Vegas, NV
89169
bburgraff@cox.net

---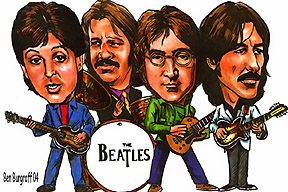 ---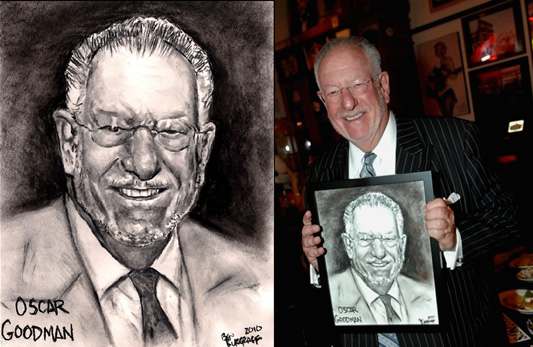 Las Vegas Mayor Oscar Goodman!

---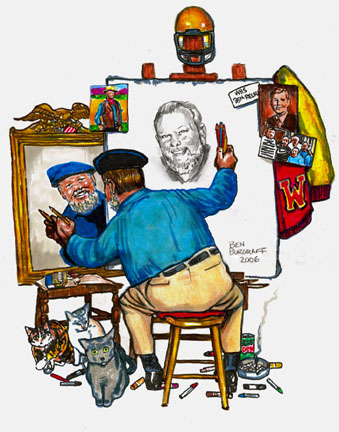 ---